Welcome to CXService360! 
CXService360 is a website focused on customer service & experience. It was created with the vision of making knowledge that transforms the customer experience easily accessible for:
Big & small business, in all economic sectors, who wish to put the Customer at the heart of every business decision.
Customer service professionals who wish to gain insights that will be of great assistance in their careers.
About the Founder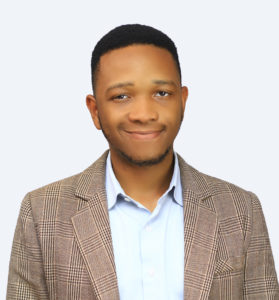 Kelechi Okeke is an avid customer advocate, he works as a customer experience analyst and service delivery developer with a leading financial institution in Nigeria, and has over 5 years experience in Graphics design and content development.
During the Customer Service Week In October 2017, Kelechi was nationally recognized as a Nigerian Customer Service Ambassador at 2017 Nigerian Customer Service Awards event.
Kelechi can make valuable contributions to organizations that wish to become more customer-centric or looking to improve the quality of their customer experience.
Mission
To create competitive, first-class business environments that deliver the best experiences. Where business is engaging, easy, personalized and fun.
How
We would achieve this by sharing content that transforms the improve customer loyalty by enhancing the relationship between customer service professionals and customers. In addition, we would share tips & tools which will be beneficial to customer service professionals seeking an edge in their career.
Connect with Kelechi on LinkedIn & Google+.