The internet is a very large place, with an endless number of websites, tools, and resources out there, it is important to know which is worth your time.
We understand how busy you are and how challenging customer service can be, so we have taken the liberty to do all leg work and filter out websites that can add value to your career.
The list is categorized into 3 broad groups – Articles & Information, Resources & Tools, Freelance Jobs and certifications.
Articles & Information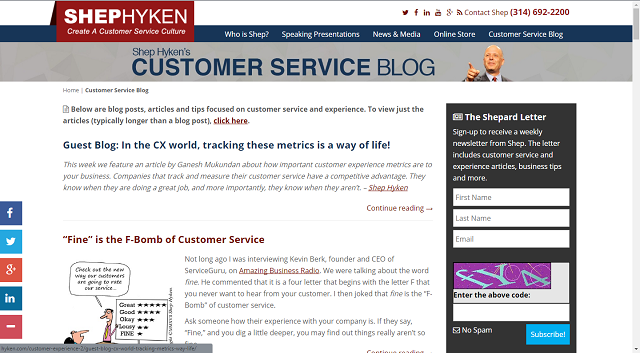 This blog is owned by customer service and experience expert Shep Hyken. He is a New York Times and Wall Street Journal bestselling author and the host of the Amazing Business Radio.
Shep's blog is filled with great customer service insights that would be of great value to anyone in the industry. Be on the look out for Shep's Top 5 customer service article compilation every Monday. In it, he shares a summary of his favorite customer service posts from a variety of resources
If you are passionate about a career in customer service, this website is an amazing resource you should explore. Support Driven hosts semi-annual conferences, a job board, fun challenges and Slack chat.
Support Driven features an online community of over 2000+ customer support professionals. This creates a platform where you can ask questions and share ideas with other support professionals around the world.
They also have a blog where articles and reading materials centered around customer support are shared.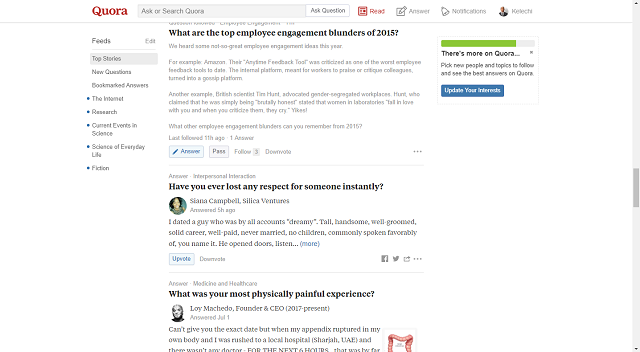 Quora website is a platform where you can ask those questions no search engine or encyclopedia is likely to answer, on any topic of your choice, and get answers from people who are either authorities in the field or have had a first-hand experience on the issue. Quora is a question-and-answer site, anyone can ask a question and expect inventive, authoritative answers from the people who ought to know. For instance this question:
How can customer service be improved? has over 50 answers, most from industry veterans with years of experience, consultants, CEOs & Directors.
So the next time you're alone with your laptop or smartphone and you have a few minutes free, don't waste it all browsing Facebook & Instagram photos. Ask those questions that have been on your mind or do a search & find a topic you know something about, and write an answer
The Inside Customer Service blog is owned by customer service & call center expert Jeff Toister. The blog features customer service tips, training videos, industry, trends, and analysis, as well as practical ideas and examples that anyone can easily understand and apply.
Every Month, Jeff also shares the lessons & experiences he has from owning a vacation rental property in Southern California. This offers a great opportunity to learn from the techniques he applies as well as any mistakes he might make. The "Lessons from the Overlook" series would be particularly valuable to professionals in the hospitality industry.
Freelance Gigs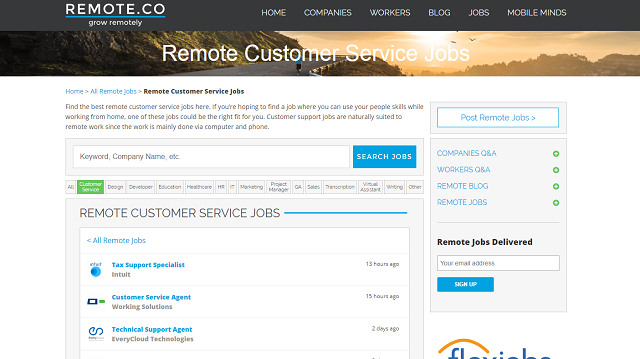 Remote.co is a website that provides a remote workforce to companies. They feature a job board section for customer service jobs and also a blog where they share tips on how to excel in a remote work environment
Besides being an online community of over 2000+ customer support professionals. Support driven posts jobs exclusive to customer support. If you are in need of a new job, you can subscribe to their email list to have new job postings sent to you.
Resources & Tools
A lot of people seem to get a creative boost and become focused whenever they work from cafes. Coffitivity recreates the background sounds of a coffee shop to boost your creativity and focus. This comes in handy if you are working in a distracting environment or working remotely.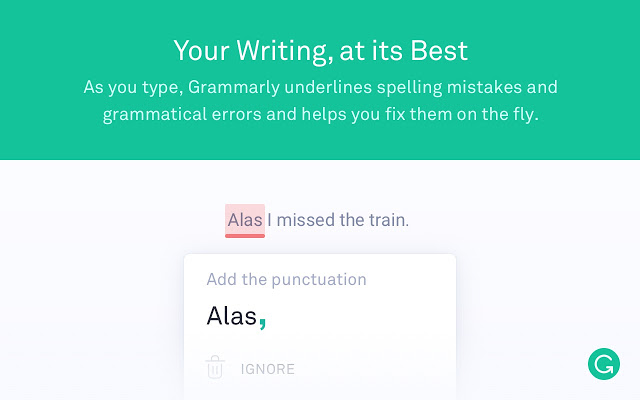 Working in customer service requires that you have excellent communication skills, but even the best will have some face-palm typo moments. Grammarly is a very good grammar checker for proofreading writing. The application underlines grammar mistakes and also provides a detailed explanation of the reasons why you've made a mistake
Grammarly acts as another line of defense, which you can use to make sure your emails and social posts are accurate and error free.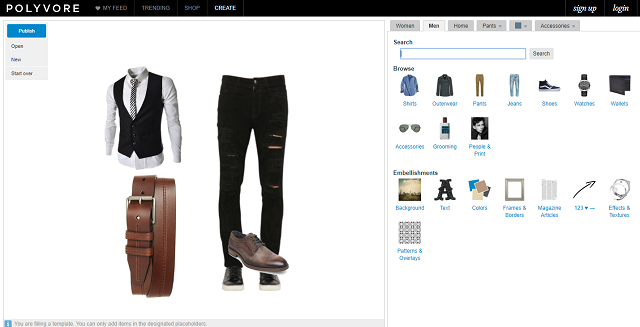 Looking sharp and well groomed is necessary for customer service since being well groomed helps the customers form a positive impression of you. Polyvore is a new way to discover, try out and shop for the things you need to look your best.
The website offers styling tips and an easy-to-use virtual styling tool which lets you mix and match products to create fashion collections. See this cool guide on how to use Polyvore.
Training & Certification
If you wish to build a career in customer service, it is important to get trained and have your competence certified. Having a certification also makes you an attractive candidate for recruiters and in-house promotions. A study conducted by Georgetown University's Center on Education and the Workforce revealed that having a credential adds an average of 25% in earnings.
The CCXP program (Certified Customer Experience Professional) will make it possible to have a professional recognition for your knowledge of customer experience. Not everyone is eligible for a CCXP certification, you need to have a bachelor's degree and three years of full-time CX-specific work experience before you can take the exam.
The ICMI (International Customer Management Institute) provides useful resources for professionals in customer service, especially those in the call center. These resources, such as their contact center forum, blog, certifications & training programs help the professionals to improve the customer experience and their work efficiency.
---
There you have it, check them out and bookmark those that are of particular importance to you. Please let us know in the comments section if you know of any other websites out there that can add value to professionals in customer service. We'd love to hear from you so that we can all share in the best customer service websites that the internet has to offer