Traditional Banks are under threat and their relevance with customers is waning.
FinTech companies and startups are disrupting the banking industry, and traditional banks are not reacting quickly enough. With a heavily saturated market, lack of innovative products and a generally average customer experience, banks need to rethink and reinvent their approach to building and maintaining customer relationships.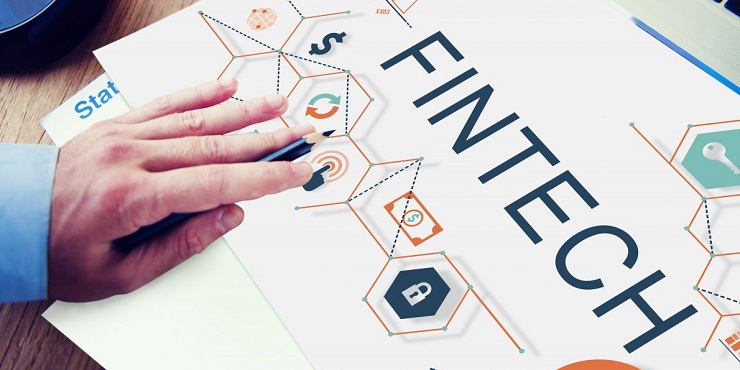 A survey of 55,000 banking customers in 32 countries by Ernst & Young revealed that 4 of the top 5 reasons why customers would consider using a non-bank provider relate to customer experience factors. Also in the survey, 4 out of 10 customers have used a non-bank provider in the last 12 months and an additional 2 in 10 customers who have not yet done so plan to in the near future (Download infographic)
Customer Experience matters in banking more than ever in this age, these statistics reveal an urgent need for traditional banks to start innovating like FinTechs, especially in the area of customer & user experience because – attractive fees, interest rates, and products are no longer the safest bet to retain customers.
This infographic from the good folks at Clarabridge highlights 5 reasons why customer experience matters in banking.
---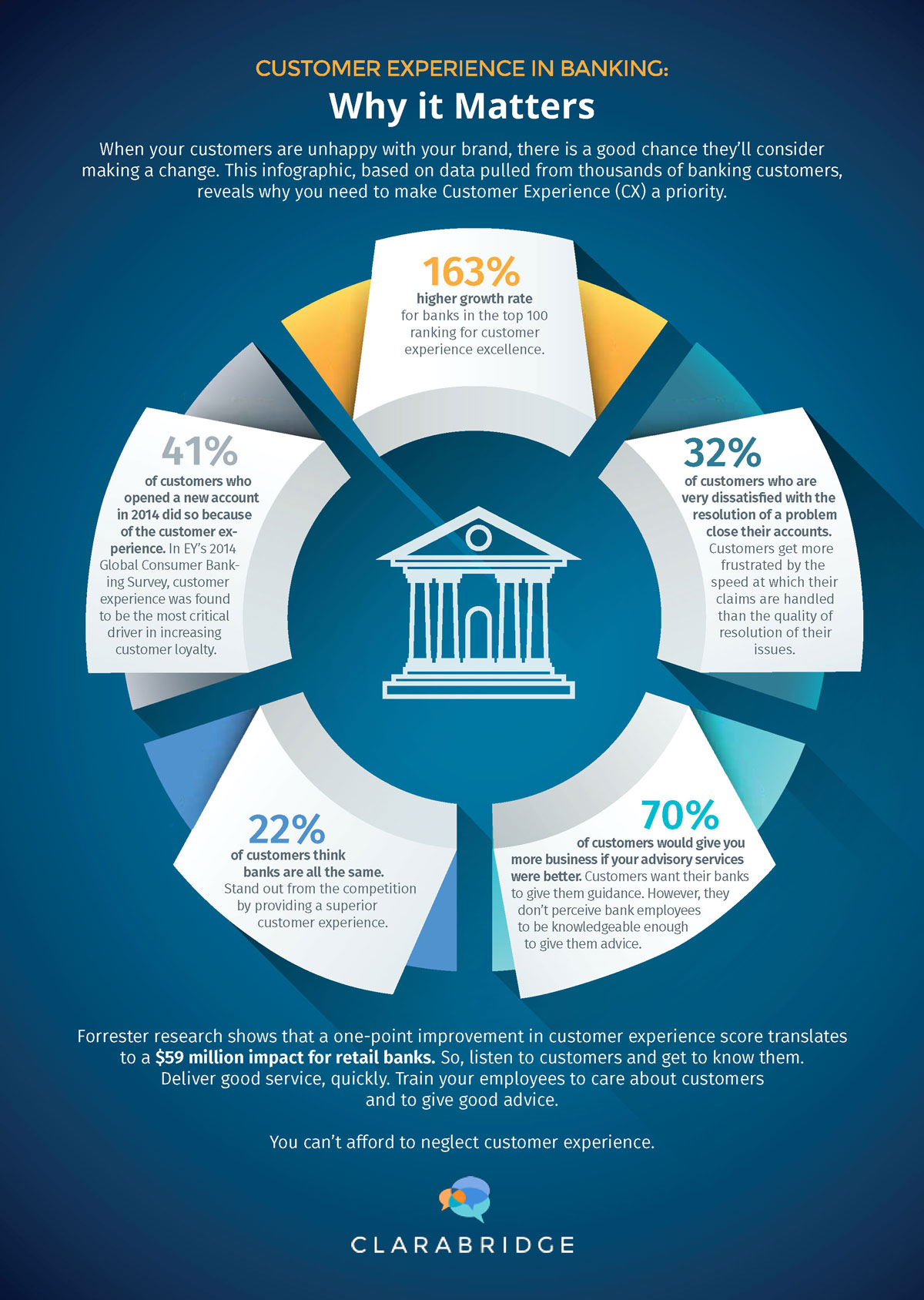 What Traditional Banks Can Do To Remain Relevant
For traditional banks to remain relevant they must work on the following areas and make it a priority in their strategy.
 1. Develop a truly customer-focused culture
The first step in taking customer experience to the next level is building a customer focused culture. This goes beyond adding a line in the mission & vision statement. The rewards of a great service culture are immense and crucial to the survival of organizations in the 'Customer Age'. Management has a very important responsibility to drive and promote this culture throughout the organization.
2. Move focus from cost reduction to experience enhancement
Many banks have sadly made the objective of delivering a positive customer experience a secondary priority. The banks must move their focus from cost reduction and transactional relationships to experience enhancement and building more meaningful relationships with the customer base
3. Leverage on advanced data analytics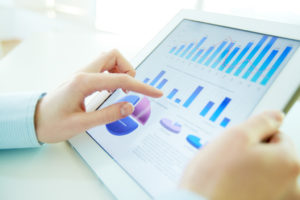 The goal of personalization is to create a compelling experience that leaves a positive impression and encourages the customer to come back again. Customers generate a lot of data each time they interact with any touch point in banking, from visiting the banking halls to make deposits, to contacting the call center or using the ATMs.
Banks must learn to leverage these data to personalize the experience for each individual customer. With the wealth of data now available and the sophisticated analytics tools, banks should start working towards predicting what the customer needs, even before those customers are aware of them.
4. Monitor FinTechs continuously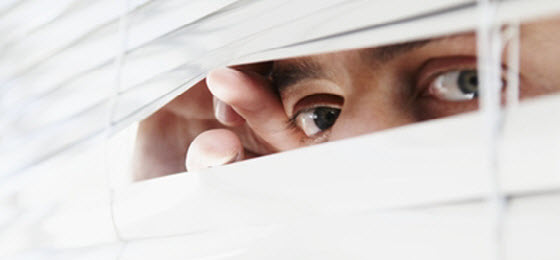 Look out for opportunities to emulate, partner or even acquire FinTechs. This would provide the needed edge in creating innovative products and services that would distinguish one traditional bank from, all the other traditional banks in a locality.
5. Simplify Effort
Some banks still run their operations with redundant processes that make it a difficult (or take longer) for customers to achieve their needs. Are all those layers of approval really necessary?
Technology has evolved incredibly in the past few decades, some of those processes can be simplified with technology. Banks that would remain relevant in the next decade would make it as effortless as possible for customers to use products and services.
---
Banks can no longer rely on indistinguishable products and services. Innovative banks that create value for their customers and deliver great customer experiences (CX) will be far less vulnerable to disruptors. Top management in banks must wake up and realize that customer experience matters in banking in this age more than ever.