Everyone wants a customer-focused team.
Imagine a group of employees who are so obsessed with customer service that they work hard to solve problems, give extra effort, and always seem to do the right thing.
You probably know of a few companies where employees are like that. So what's their secret?
I've spent the past several years researching the answer to that question for my latest book, The Service culture Handbook. The answer is surprisingly simple.
Putting it into action is the hard part.
The Solution: A Customer Service Vision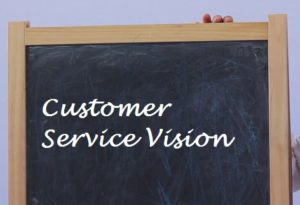 Elite customer service companies have a shared definition of outstanding service, called a customer service vision.
It clarifies the type of service the company wants to provide to customers. The vision helps get every person on the same page, so employees end up working together towards the same goal.
For example, Shake Shack is a fast-casual restaurant that's rapidly expanding into many countries. They're known for friendly, enthusiastic, and helpful employees.
Shake Shack's customer service vision is Stand for Something Good. This simple mantra guides the restaurant's food quality, hiring practices, training, procedures, restaurant design, and even the actions of its leadership team.
Everything is aligned around this vision, so all employees are focused on the same thing.
You can create a customer service vision for your own organization, team, or location using this step-by-step guide.
Put Your Vision Into Action
Many companies already have something that could pass for a customer service vision.
It might be a corporate mission, vision statement, set of core values, brand promise, or a customer service slogan.
What separates the truly elite companies from the rest is elite companies give the vision real meaning. To do that, these organizations make sure employees can give consistent answers to three questions:
What is the customer service vision?
What does it mean?
How do I personally contribute?
Leaders get their employees focused on the vision and obsessed with service by relentlessly reinforcing the answers to these three questions.
JetBlue Airways is the top-rated airline in the United States. It's customer service vision, Inspire Humanity, is integrated into almost everything the airline does.
The vision guides hiring practices and new employee training. Company executives travel to each location once per quarter to meet with employees and reinforce the vision. There are employee-run values committees that make sure work procedures are aligned with the vision. Leaders are expected to reinforce the vision with their employees on a regular basis.
You can give your customer service vision meaning too if you ensure your employees can all give consistent answers to those three questions:
What is the customer service vision?
What does it mean?
How do I personally contribute?
This is the hard part. It takes training, repetition, and reinforcement to keep the vision top of mind for your team.
Create Legendary Stories

Elite companies capture and share legendary tales of outstanding customer service.
These stories are passed along from employee to employee to give people examples of what a customer service-obsessed employee might do differently than an ordinary person.
For example, Safelite AutoGlass is a company that repairs and replaces windshields and windows on automobiles. A Safelite technician named Kanyon Hillaire noticed he had a service call scheduled with a customer who is deaf. Hillaire wanted his customer to feel comfortable, so he used his cell phone to make a short video where one of Hillaire's friends used sign language to explain the process.
Hillaire showed the video to his deaf customer and instantly made the customer feel more comfortable. It was such a good example of Safelite's People powered, customer driven service philosophy, that the company posted a short video to share the story. This made it easy to share the story with technicians, so they knew what People powered, customer driven service looked like. It also made it easy to share the story with potential customers so they could see how Safelite's service was different than other companies'.
Even better, all of Safelite technicians are now equipped with a video that explains the repair procedure in sign language.
You can promote the customer service vision too by sharing legendary service stories from your organization, team, or location. Be sure to connect the story to the customer service vision so it reinforces what outstanding service should look like.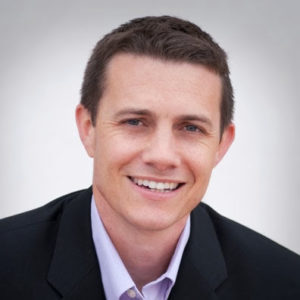 Jeff Toister is the author of The Service Culture Handbook: A Step-by-Step Guide to Getting Your Employees Obsessed with Customer Service. He's also written and appeared in 11 customer service training videos on LinkedIn Learning.